Hi Ya'll!
I've been MIA since Tuesday because my lovely fiance got me SICK! :( He was all sick and whiny Monday and Tuesday and of course I ragged on him felt sorry for him...only to come down hardcore with the same thing on Wednesday! Luckily for me we have a give/take relationship and since I babied took care of him when he was sick, he did the same for me! He even cleaned the kitchen...now I just have the rest of the whole house to tackle tonight! What a fun Friday evening I have planned!
Enough of me whining! First off, I have to announce the winner of my giveaway! Duane Cooper, you, my friend, are the LUCKY WINNER! I sent you an email this morning! Let me know what you're going to get! So exciting!!
I have another AMAZE giveaway coming up next week...so stay tuned!!
I'm doing Friday Favs w/
The Bargain Blonde
but I'm also going to incorporate a little of Insta Friday from
Life Rearranged!
Let's start off w/ my Friday Favs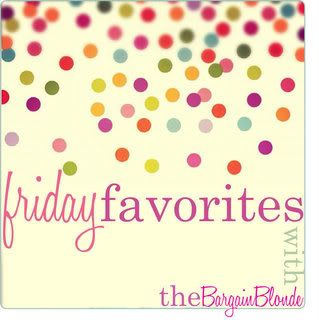 My Brit Brit on X Factor.
I'm a true Britney fan, through and through!
Although, I'll admit, I got a little worried there for a bit!
She makes the BEST/WEIRDEST faces while watching performances.
Sometimes I think "Is she in pain, give her another pill!"
She looks so seriously pretty in this peach color.
I think that might be YOUR color gurrrl!!!
I love this lipstick! I actually love all "Ulta" brand products but I'm pinpointing this one today.
It's called Coral Sands #209
I give you the number because, to be honest, depending on which Ulta you visit, their lipstick isn't always so organized...but when it's buy one get one, it can be as unorganized as ever, I don't care.
Did anyone else used to call it UltRa? Just me?
I recently switched from Bare Minerals back to liquid foundation.
I was majorly nervous about this switch because I have picky skin.
I tried True Match by L'Oreal after reading tons and tons of beauty reviews online.
The reason for my switch?
I'm getting married next year and ya'll..I sweat like a whore in church, all. the. time.
But even more so in any sitch that brings attention to me or makes me nervous. (hello, wedding!)
Bare Minerals wasn't working with my sweaty upper lip so I changed and I've never looked back!
Have ya'll seen these new "rubber-bands?" I got one in my Birchbox a few months back and they're AWESOME!
They're kind of pricey for a hair tie....and I'm thinking one of these days I'll try to make them myself.
Why are they awesome, you ask?
Because they're cute, for one and also, they don't leave a "crink" in your hair like most rubber-bands....
so, they're pretty much like the scrunchy for 2012!
Those are my Friday Favs!
This is my first time doing this and I think you just pick random pics from your phone that you've taken throughout the week and tell about em...so here goes.
Last Friday was "special" as in I had way too much fun on Thursday night.
I saw this picture and it instantly made my day better. So I sent it to all my other friends who where struggling to make it last Friday!
I saw it again today when I was looking through the pics of my phone and it made me laugh again. hard.
Seriously, we all knew a kid like this in high school, right?
They make my day. week. year. life.
This was me taking a picture of a text between me and my fiance to make fun of his babiness.
I actually saved this picture to my phone to post on the blog yesterday and explain my absence.
Then I thought, "no one really cares! you're not blog famous!"
And I went back to sleep.
I felt like this and that's what I get for making fun of my fiance!
I am obsessed with this wedding cake!
I think, that just maybe, I've decided on what I want my wedding cake to look like.
Now if I can just decide who I want to make it!
I saved this for my friend Katie but I don't think I ever sent it.
We both love this cat. He hates everything.
Cats are pretty much the funniest animal ever.
They're also from the Devil.
I want a new kitty. (until it claws me)
This ya'll, is what I put on this morning.
Who the fack (new word I'm trying out in lieu of the other F word) told me I matched?
I swear, in my room the stripes were gray. In my car and in every other light today, they're cream.
The scarf is black and white.
Nothing about my outfit matches.
Why? Because I don't want to lose the scarf and I've been known to lose things once I take them off....
That's all for this lovely Friday!!
Oh, wait...no it's not! Do you know what Sunday is? It is Veteran's Day.
I want to thank each and every Past, Present and Future Veteran of our GREAT NATION, The United States of America! (#merica) for your selfless SERVICE & SACRIFICE!
Both of my Grandfather's were service men. My Grandaddy, Pete, served in Antarctica in "Operation Deep Freeze" and my Grandaddy, John, served in WWII flying B-24 Liberators. I miss my PetePete everyday. I never got to know my Grandaddy John but I've heard from my Daddy and his sisters what a great man he was!
I wish I had thought to get pictures of them for this post...check back later, I may add them tonight!
Happy Veteran's Day. God Bless America & Our Troops.
Enjoy...The Curvy Life.